We've got you surrounded!
Stingers are everywhere! Truly an international phenomenon, STING has members all accross the United States, in Canada, and even distant Norway and Estonia. Are you a Stinger, and don't see yourself represented here? E-mail Quake and we'll add your location!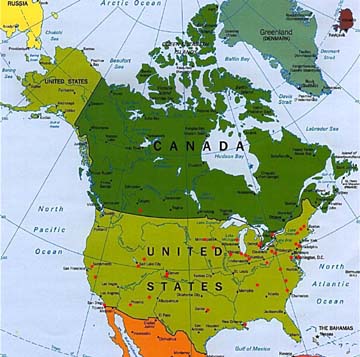 Located in Tallinn, the capitol of Estonia, STING member Silver Salumets (aka Barmalei) attends the university there. Besides paintball, he also enjoys pool and snooker, skydiving, motocross, parties, basketball, and cruising in his car. Drop him a line and say Hi!
Our latest distant member is Olav Roda, hailing from Haugesund, Norway. Olav has sent us a couple of photos, which can be found here. Check out his pics, then send him a welcome e-mail!
United States

| | |
| --- | --- |
| AZ | Mesa |
| AZ | Phoenix |
| AZ | Tuscon |
| CA | Fresno |
| CA | Sacramento |
| CA | San Diego |
| CO | Castle Rock |
| CO | Englewood |
| CT | Newington |
| DC | Washington |
| HI | Kailua |
| IA | Charles City |
| IL | Charleston |
| IL | Chicago |
| IL | Moline |
| IN | Boonville |
| IN | Kokomo |
| IN | South Bend |
| LA | Meraux |
| MD | Annapolis |
| MI | Detroit |
| MI | Richmond |
| MN | Holdingford |
| MN | Waconia |
| MN | Willmar |
| MO | Lebanon |

| | |
| --- | --- |
| NC | Charlotte |
| NC | Kernersville |
| NH | Merrimack |
| NJ | Egg Harbor Township |
| NM | Thoreau |
| NV | Las Vegas |
| NY | Cairo |
| OH | Athens |
| OH | Columbiana |
| OH | Waseon |
| OR | Beaverton |
| OR | Portland |
| PA | Malvern |
| PA | Pittsburgh |
| PA | Yardley |
| SC | Goose Creek |
| SC | Union |
| TN | Chatanooga |
| TN | Nashville |
| TX | Garland |
| UT | Provo |
| UT | Vernal |
| VA | Blacksburg |
| WI | Fond du Lac |
| WI | Strum |
| WY | Green River |
International

| | |
| --- | --- |
| Ottawa | Ontario, Canada |
| Smithville | Ontario, Canada |
| Toronto | Ontario, Canada |
| Fort MacLeod | Alberta, Canada |
| | Nova Scotia, Canada |
| Tallinn | Estonia |
| Haugesund | Norway |